Do You Know How Well Your Website is Performing or Working for You? Our Website SEO Audit Services Will Answer That Question and More
Fill out our DISCOVERY FORM today to get a free SEO video analysis!
You are likely extremely proud of the way your website looks, but how does it actually perform in regards to what you need it to do? Here are a few thoughts to ponder:
Does the web developer for your site present consistent updates on your site's performance?
Is your site generating positive leads and efficient sales? Do you have proof?
Do you have a knowledgeable and skilled SEO professional that tracks your website and counsels you on the best approach to improve the effectiveness and presence of your site?
If you are unsure or answered no to any of the above, you need to seek expert assistance to elevate your business and make sure your site is performing as it should. If your site is not performing at the top of its game, and even worse, if you are not on the receiving end of positive leads – Houston, we have a problem! Our expert SEO services provide efficient website audit services to answer all the previously asked questions and improve your website performance.
Website Audit Services
When we conduct website audits, our team usually detects endless errors within a site. These technical errors manipulate the productivity and performance of a site, as well as jeopardizes its search engine rankings. Imagine that! Your site could be invisible to potential and current customers because of a few errors on the site that you aren't aware exist. Our expert audit service professionals look for hundreds of various errors that could influence the rankings of your site on engines search as Yahoo, Google, BING and other online engines.
Website and SEO Audit Reports
Website SEO Audit
META Errors (errors with Google Analytics, page description, page title)
Link Errors (missing anchor, internal link verification, external link verification)
Visibility Errors (blocked pages, malware scan, redirects, page discrepancies)
Content Errors (insufficient text count, duplicate content)
Image Errors (missing title, broken links, absent ALT text)
Competitor Audit
Do you know how your website stacks up against the competitor's sites? We conduct detailed analysis on the performance level of your competitor's websites to examine their tactics and determine how your site can gain a competitive edge over them. We identify their areas of weakness and strengths, as well as those of your site and utilize that knowledge to your advantage.
Website Design Audit (tests the following)
Page contest
Obsolete HTML code
Inline styles
Outgoing links
Download size & time
Social Media Audit (to gauge the effectiveness of the following)
Twitter
Google+
Facebook
YouTube
LinkedIn
SEO Technical Audit
Site Crawl
Mobile Compatibility
Page Speed
Review of SEO Practices
SEO Keyword Audit
Keyword Research
Competitive Metrics
Identify Target Keywords
Website Page Inventory
SEO Quality Audit (to test or check the following)
Page Authority
Domain Trust
Alexa Rank
Domain Rank
Domain Authority
Load Time
DMOZ Listing
Mobile Website Audit
We conduct this audit to determine how well your website loads when selected from various devices to rank its mobile friendly status. Page, image errors, links and load times are also checked with this audit.
Online Directory Audit
We review crucial business directories and mobile sites to submit you a report that indicates any errors found regarding your business.
Reputation & Monitoring Audit
Active monitoring of your business listings and website to make you aware of any positive or negative reviews made on popular review sites.
As we perform SEO audits of your website, we skillfully search for the specific details that may pose a performance threat to your site. We then move to engage the necessary approach to develop primary opportunities to increase rankings and traffic during user search activity. In addition, we research your website to detect technical errors that could contribute to the restriction factors that may cause search engines difficulty in identifying exactly what your website offers.
An SEO audit is a must for any business website, even if you have had one performed in the past. You will acquire a detailed SEO Audit Report that outlines the condition or effectiveness of SEO on your site, as well as guidelines that explain where the greatest initiative for leads, traffic and ranking exists.
Audits of your website's SEO performance are an essential tool to help your site outperform the competition both online and as a brand. A customized audit package can be developed for your website by our team of experts. We want to see you in the starting line-up of the search engine.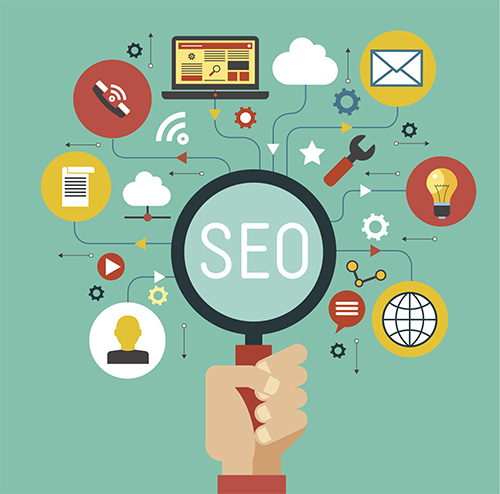 Get quick site SEO Report!
Paste your URL below and get full in-depth SEO report and SEO tips.